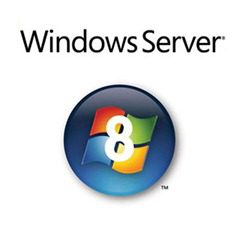 I was reading and came across an article named "10 Killer Features in Windows Server 8 for IT Pros"
The article does a good job listing out some of the high level features which are new to Windows Server 8 or improved from Windows Server 2008 R2.
For me, my top 3 features which I think are good are:
NIC Teaming – In the past you relied on hardware vendors to support NIC teaming. Now in Windows Server 8, we can have two separate NIC by different vendors be teamed together to provide redundancy and aggregate bandwidth.
AD Recycle Bin – Windows Server 2008 R2 first had the recycle bin, but you had to access it through scripting. Now we have a GUI to restore items.
Live Migration – Looks like Microsoft is putting Live Migration right into the native Hyper-V and won't require Virtual Machine Manager. This something we have had for a while in VMWare with Live Motion and VMM 2008 R2 w/SP1 but now we have it for free native to Windows Server 8.
For the full list, check out the post at PC Magazine.
Link to – "10 Killer Features in Windows Server 8 for IT Pros"