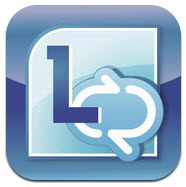 Microsoft has announced today the Skype to Lync and vice versa connectivity has been launched. Great news. and the full details can be found at the Lync Blog
If you are wondering where to start then let me help you out.
Before you get started you will need an Edge server in your deployment and you will need a Microsoft Agreement number (Volume Licensing). You probably have some sort of Microsoft Agreement number but the Edge isn't always setup in all deployments. If you don't have one, got do that first. Don't know how? Check out Iain Smith's blog and his post titled Complete Lync 2013 Installation Guide including – Edge Server installation PART 5 of 6. That will help you deploy the Lync Edge role.
One word of advice, if you use an internal CA to sign the internal cert, ensure your server is able to reach the internal CRL, you may have to add a hosts file for that. I remember having routing issues with our Edge Server trying to contact the internal CRL.
So now you have completed these steps. Next thing you need to do is set up PIC connectivity with Microsoft. Check out the TechNet article titled Configuring SIP Federation, XMPP Federation and Public Instant Messaging which will get you started down that road.
Once you have the PIC connectivity established and your edge is working correctly, you should be able to message between Lync and Skype.